Homeowners Insurance Tips When Buying a Lake Wallenpaupack Home 
Buying a home is exciting whether you are a first-time homebuyer or an experienced homeowner. However, often overlooked in the long list of things to do between price negotiations, home inspection, and mortgage terms is getting home insurance, which is an important step in the home buying process and one that should be made a priority. There is no law that requires homeowners insurance, but most mortgage lenders will require you to get home insurance coverage before they will agree to finance your home purchase. 
Of course, If you are planning on paying for your new home with all cash, then technically you don't need home insurance before closing. Homeowners insurance protects the lender's investment by providing the money to repair or rebuild the home if it's damaged or destroyed by a fire, a lightning storm, a tornado, or some other covered event. By securing the coverage you need before you even move into your new home, you safeguard your purchase from disaster.
What does homeowners insurance cover?
Most homeowners insurance policies cover flooding from a burst pipe or other water leak in your home, but they usually don't cover flooding as a result of a natural disaster. Depending on the location of your home, your lender may require you to buy insurance that covers earthquakes or floods.
Search All Lake Wallenpaupack Homes For Sale
Search Lake Wallenpaupack Lakefront Homes Below $500,00
Search Lake Wallenpaupack Lakefront Homes Above $500,000
Search Lake Wallenpaupack Land For Sale
Basic homeowners policies will usually include liability coverage to protect you against legal action if someone is hurt on your property. And if you have valuable items that exceed the special dollar limits of your policy, such as a fine art collection, sports memorabilia, or expensive jewelry, you may want to purchase extra coverage, known as a Personal Articles Floater (PAF).
Shopping for homeowners insurance
It's a good idea to start shopping for homeowners insurance as soon as you sign a contract to buy  Lake Wallenpaupack real estate. This allows you to get your policy in place before closing on the purchase. It's also important to research various policy options as they may offer different levels of coverage. Once you have decided on an insurance policy that fits your needs, make sure you check that it also meets the requirements of your lender. 
The cost of home insurance
The cost of homeowners insurance depends on a number of factors such as the coverages you select, the features of your home, and the value of your personal belongings. There may also be extra costs for additional coverage or increased coverage limits. Once you have determined that your desired policy meets your mortgage lender's requirements, you can purchase the insurance, which should be done sometime before you go to the meeting to officially close on your home. 
The insurance company will typically pre-approve the policy and then wait for your escrow/title company to send a request for Proof of Insurance when the final closing date is near. The insurance company will then email or fax the confirmation of coverage before the closing date. 
Paying for your home insurance
Paying for your home insurance is usually made simple with an escrow account, which is a separate bank account that you maintain with your mortgage lender. An escrow account can help you set aside money each month for bills that relate to your Lake Wallenpaupack property and usually come due as a lump sum.
Typically, your escrow payment covers part of your property taxes, mortgage insurance, and homeowners insurance. When you have an escrow account, you make a single payment, usually monthly which includes both your loan payment and your escrow payment.  
The takeaway
When buying a home in the Lake Wallenpaupack area, your lender will probably require at least a basic homeowners insurance policy and may also require additional coverage for natural disasters. Make sure that you give yourself plenty of time to get your policy in place before closing on your new home.
Partner With Top-rated Lake Wallenpaupack REALTOR® – Alicia Kowalik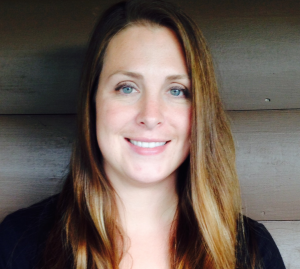 Whether you are interested in buying a home in the Lake Wallenpaupack area or it's time to list your current property, experience matters most in a changing market. Serving the Lake Wallenpaupack area for over a decade, Alicia Kowalik has the knowledge, skills, commitment, and expertise you need when buying or selling a home. 
With in-depth local knowledge and access to the most up-to-date listings, Alicia is the first to know when new Lake Wallenpaupack area inventory becomes available, ensuring that her buyers have access to the most valuable properties and securing an offer. One of the things Alicia loves most about being a real estate agent is being able to help her clients find the perfect home for their lifestyle needs in the area they want to live in.
If you are looking to sell, your Lake Wallenpaupack property, Alicia will create a comprehensive marketing plan that exposes your home to the public as well as to other real estate agents through the Multiple Listing Service (MLS), other cooperative marketing networks, open houses for agents, and so on. Your listing will appear on all the most popular real estate sites where buyers spend hours a day looking at homes such as Realtor.com, Zillow, Trulia, REMAX, Redfin, and dozens of others.
Your homes will also be featured on Alicia's own highly-trafficked websites: Aliciakowalik.com and Realestatelakewallenpaupack.com. You can be assured that Alicia will get your property sold quickly and for the highest market price. Alicia works extremely hard for her clients. As your Lake Wallenpaupack real estate agent, she will protect your interests, advocate for you, negotiate on your behalf, and be your trusted guide and advisor every step of the way.
If you or someone you know is interested in buying or selling Lake Wallenpaupack real estate, please give Alicia Kowalik a call directly at (570) 470-5076, or you can get in touch with her here.
Alicia Kowalik, REALTOR®
Lakeview Realty Inc.
Wallenpaupack Realty
2449 Route 6
Hawley, PA 18428
Direct: (570) 470-5076
Office: (570) 226-6300
E-mail: Aliciat@ptd.net